La Sarveille : An Exceptional Gite
La Sarveille is a brand new luxury gite based in the beautiful Mizoën, a traditional and quaint village nestled in the heart of Oisans. It is the ideal place to fully enjoy a trip with your family, group of friends or to organise a company seminar in the mountains.
All of the beauty of l'Oisans outside your window
Right in front of les 2 Alpes ski resort, La Sarveille is exposed to the south. From early morning until sunset, a return from skiing, hiking, snowshoeing or cycling, the panoramic view which is given to you will never cease to delight and uplift you.
You will have some exceptional and unforgettable moments during your stay at La Sarveille.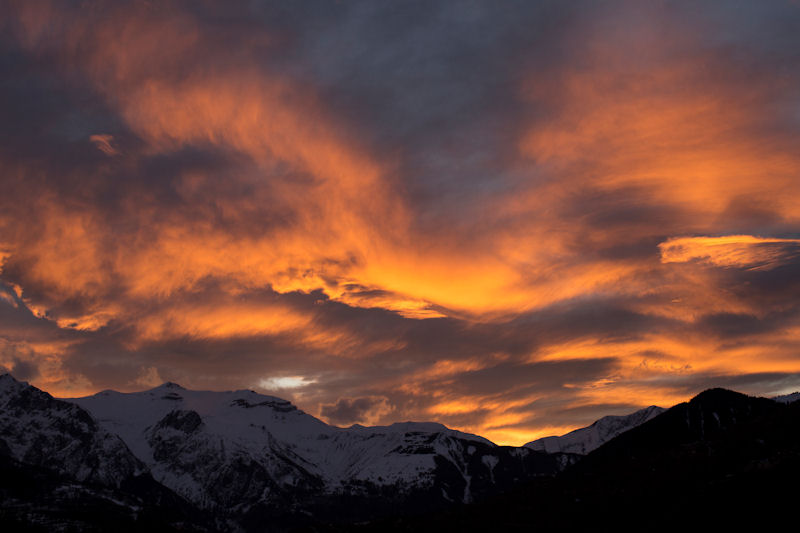 Come in, let's go for a visit
Inside as well as outside : modernity and comfort
To sum up
La Sarveille it is also for your convenience…
Wi-Fi
All the rooms have free Internet access via WI-FI connection.
Close to big ski resorts and hiking trails
A few kilometers from les 2 Alpes, l'Alpes d'Huez, Auris, La Grave, La Meije or Serre-Chevalier ski resorts. During summer time, cyclists can fully enjoy the routes open to them.
A shelter for your vehicles
The shelter is situated at the rear of the gite, it has 2 parking spaces sheltered from the weather.
2 bathrooms, 3 W.C. and 1 sauna
One bathroom with shower and bath and another one with Italian shower. W.C. on every floor. A sauna has just been recently installed…
Meeting, relaxation, and billiards room
On the lower level, a large room of 44m² will allow you to watch TV on a large screen or play billiards.
Wood heating
Wood boiler (with automatic feeding), providing heat and hot water, a fireplace (retractable door) in the lounge.
Sleep 9 (Extensible to 11)
Distributed in 2 bedrooms with views over the village and the mountains chain of Oisans and 1 dorm room with 2 single beds and 5 mountain hut beds. All in a chalet atmosphere.
170m2 facing the natural park of Ecrins
A 54m2 lounge with 2 large windows open onto a 43m2 panoramic terrace.